Employment Pools and Recruitment Campaigns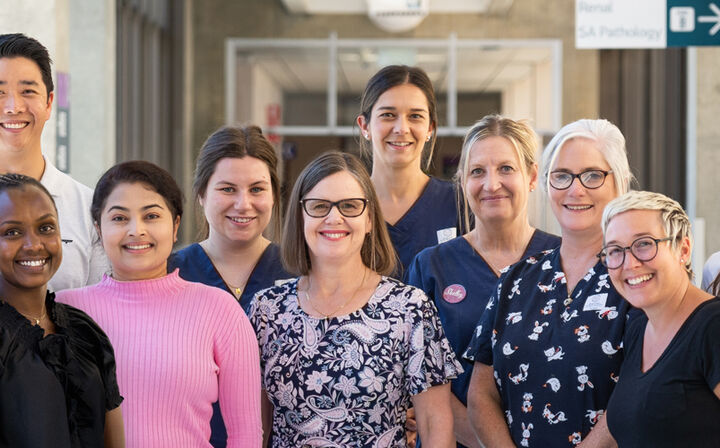 Apply for an employment pool and check out our latest recruitment campaigns.
Employment Pools
At the Women's and Children's Health Network, we often have ongoing adverts for various occupational groups, allowing you to apply at any time. These are commonly called Employment Pools.
The advantages include:
You apply once and may be considered for many similar opportunities in a 12-month period
You can update your application at any time, as you receive certifications, registrations, clearances, etc.
You participate in one selection process and may be considered for various roles.
Please set up your job alerts and you will be notified of these opportunities.
Recruitment Campaigns
From time to time, we will undertake a planned and targeted approach to attract a large number of candidates for specific roles where we have a number of vacancies. Such campaigns will be advertised through our usual channels and at the same time we are likely to go to other media, expanding our search beyond our borders.
Campaigns will generally be advertised with additional information and details provided on the front page of our Careers Page and will be on our usual jobs board.
The Department of Health and Wellbeing will also conduct specific recruitment campaigns to seek candidates for roles across all the LHN's. These are generally for specialist roles, and have a reach into the national and international markets. Once again, if you have job alerts for roles that interest you, you will be advised if any are advertised.
Currently we have the following Employment Pools/Campaigns available for you to consider:
Registered Nurse/Registered Midwife (RN/M Level 1) or Enrolled Nurse
Psychologist Employment Pool – coming soon – set up a Job Alert to be the first to know!
Registered Nurse/Registered Midwife (RN/RM level 1) or Enrolled Nurse
The Women's and Children's Network invites you to apply to be on our Registered Nurse/Registered Midwife (RN/M Level 1) or Enrolled Nurse Employment Pool 2023. This employment pool is open to applicants who are currently registered and able to work, or will be completing registration within the next 12 months.
More information is coming soon.

Other current roles available